CE Marking Certification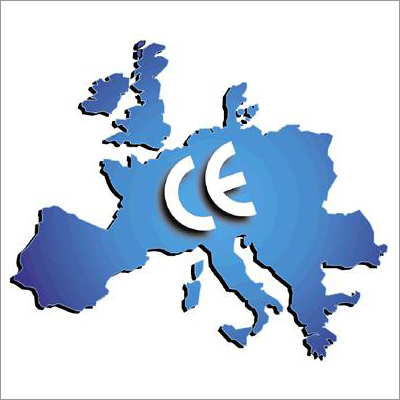 CE Marking Certification
European marking like CE mark on specific groups of products denotes their compliance with required health and safety norms and guidelines as specified by the European Directives. Considered as a compulsory European hallmark, this mark is attached to any product that comes under the extent of "New Approach" Directives set by the European Union. The full form of 'CE' is Conformite Europenne which is a word of French origin.

It is quite difficult for any product sans of CE marking or without conformity to the rules set by the European Directives to get proper market exposure. It becomes quite difficult for the manufacturing organization of that product to sell it in the group of fifteen countries like Liechtenstein, Iceland and Norway that are the member states of the European Union. In case the product is approved with CE mark and if it complies with the norms specified by the European Directives, then this product can be easily sold in the market of these countries without facing any legal restrictions.

The affixing of CE Mark has become mandatory with the execution of EC New Approach Directive. In brief, it can be said that CE marking acts as the official document required for the market exposure of a product in European countries.

The organizations engaged in approving this marking are acknowledged as the part of Member States. These organizations authorize this certification as per the New Approach Directives.

KEY DIRECTIVES :

Machinery Safety - 98/37/EEC
From January 1st 1995 onwards all the equipments sold in the European Economic Area (EEA) should be equipped with required safety features and should conform to the rules and guidelines as specified by the Machinery Directive. These rules and regulations are also applicable for machine parts offered individually in order to ensure the safety of workers during any functional error of those machines.
EMC - 2004/108/EC
The Electromagnetic Compatibility Directive of EC is applicable for the equipments that create electromagnetic interference that has negative impact on their operators and other equipments.
Low Voltage Equipment - 2006/95/EC
The norms and regulations specified under the Low Voltage Directive is mandatory for all the electricity driven machines with having voltage rating between 75V to 1,500V direct current and 50 and 1,000v for AC current. The norms of this directive also includes possible hazardous situation caused by 12Vdc computer circuit with 240Vac voltage level. All these regulations are meant for protecting workers and other equipments situated in surrounding area against electrical hazards.
Pressure Equipment - 97/23/EC
The implementation of this rule has been made mandatory from May 2002 for the machines that have negative impact on equipments with more than 0.5 bars of pressure level.
Medical Devices General – 93/42/EEC
As per this rule, the pharmaceutical items sold in the countries under European Union should be approved by CE Marking as specified by the Medical Device Directive (MDD). All these products need to meet the essential factors like effectiveness, electromagnetic compatibility and safety as per the MDD regulations.
Construction Products Directive - 89/106/EEC
The guidelines mentioned under this directive are meant for all those products that have extensive applications during construction of buildings and also for civil engineering procedures.
Personal Protective Equipment Directive - 89/686/EEC
The rules and regulations mentioned as part of this directive are applicable for all the machines or apparatus and their accessories that are used by any person for the safety of one or more than one personnel or for performing any special task.
Toys Safety- 88/378/EEC
The regulations provided as part of this directive is applicable for toys. A toy denotes specially developed item that is used for playing purpose by children belong to less than 14 years of age group.

Simple Pressure Vessel - 87/404/EEC

The term 'simple pressure vessel' denotes vessel with welded body with more than 0.5 bar internal gauge pressure. This type of vessel is used to store nitrogen or air. As per the directive 87/404/EEC, the highest working pressure of this vessel should not surpass 30 bar and the air storage capacity of that vessel should not go beyond 10000 bar per liter. As per this directive, the maximum working temperature of steel fabricated vessel should not exceed 300 degree C. For aluminum alloy made vessel this temperature range will be 100 degree C. The lowest working temperature of that vessel should not be less than -50 degree C.

OTHER DIRECTIVES:

Packaging & Packaging Waste. - 94/62/EC
Lifts Directive - 95/16/EC
Efficiency of Hot Water Boiler Directive - 92/42/EEC
Gas Appliances Directive - 90/396/EEC
Drag Lifts Directive - 2000/9/EC
Radio & telecommunication Terminal Equipment- 99/5/EC
Transportable Pressure Equipments Directive - 99/36/EC

Benefits of CE marking:

This certification helps to minimize the risk associated with the safety of a specific product.
It helps to increase productivity level of an organization
It ensures market exposure of a product in the European market
Improves the design of the product
FLOWCERT INDIA PVT. LTD.
Plot No. : 5d/8e, Second Floor, N.I.T No. : 5, Railway Road, Faridabad - 121001, Haryana, India
Mr. Vikash Sharma (Director)
Mobile :+919212027518

Accepts only Domestic inquiries
Send Inquiry